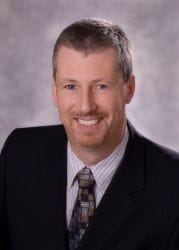 Louis Bessette, MD, FRCP(C), MSc
SCIENCE AND DATA QUALITY ADVISOR
Dr. Bessette completed his medical training in rheumatology at Laval University in 1993. From 1994 to 1996, he received a formal education in clinical research at the Multipurpose Arthritis Center of the Brigham and Women's Hospital in Boston. During the same period, he completed a Master's degree in epidemiology at the Harvard School of Public Health.
He was director of the rheumatology program from 2006 to 2016 and head of the rheumatology department of the CHU de Québec from 2014 to 2019. He is a member of the scientific committee of the CATCH (Canadian Early Arthritis Cohort) study, director of the RHUMADATA registry in Quebec City, and the director of the research center GRMO (Groupe de recherche en rhumatologie et maladies osseuses). He is also a member of the Board of the Canadian Rheumatology Association.
He has been involved in over 200 randomized clinical trials in rheumatology. He is the author and co-author of more than 130 scientific manuscripts and 500 abstracts presented at scientific conferences. His major research interests include rheumatoid arthritis, spondyloarthritis, osteoarthritis, osteoporosis, and pharmacoeconomic studies.