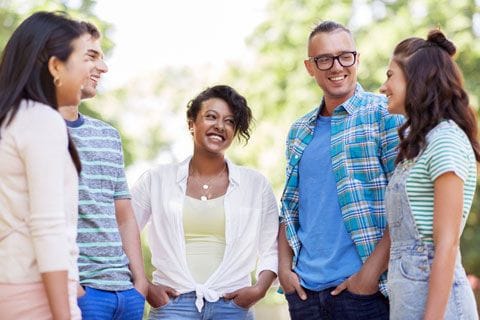 We have asked people who are involved in the CATCH research program to share their thoughts with us about CATCH. The perspectives provided below are from:
CATCH participants who are people living with rheumatoid arthritis;
CATCH study coordinators who oversee the day to day working of the CATCH study at each site and help make sure everything is functioning well; and,
CATCH clinicians who represent different health care professionals involved in the CATCH study and who also see patients. This also includes the rheumatologist who oversees the study at each site and develops research questions to be answered by the study.
Each person involved in CATCH has different reasons to be involved. One perspective these individuals all have in common is a belief in the importance of research to help us learn more about early rheumatoid arthritis and its treatment to best help people who live with it.
From CATCH participants
"The CATCH study importantly benefits the future generations of those with RA, but has also has had a very personal positive impact for me. When I was first diagnosed with RA, I was extremely frightened and fearful of my future…My disease is now well managed and I am certainly more positive and not nearly as fearful of my future."
"CATCH takes a holistic comprehensive "picture" of those of us diagnosed with RA. Using an important tool, it collects data to better predict outcomes, which in turn leads to a better understanding of treatments, which in turn leads to best clinical treatments." 
"…as I continued in the study, the questionnaires began to be a reassurance: firstly, because I knew that I was being consistently monitored; secondly, because as I would complete the questionnaire, I could track (and celebrate) my improvement."
From CATCH coordinators
"I always tell patients that the information they provide could help improve the care and treatment of patients with RA, and I emphasize how much their time and commitment is appreciated."
"…some patients in the study do follow-up with me on questions about the study and their conditions as well. They also ask how far the study is growing and how close it is getting to providing them with newer management protocols."
"I let them [patients] know that it is an opportunity to be involved in an army of other newly diagnosed RA patients looking for ways to beat this condition."
"It blows me away with the abundance of data we are capturing and how all of this information is organized and interpreted in a meaningful way."
"We are encouraged by the continued commitment of our patients. Maintaining a long term study for this duration is a testament of team effort, nationwide."
"We are very pleased with our patients' positive response to the study. They understand and appreciate the goals and achievements of CATCH."
From CATCH clinicians
"CATCH allows us to compare the outcomes of Canadian rheumatoid arthritis patients to those in other parts of the world; allows us to monitor how patients are managed and how they respond to treatment; provides us with a better understanding of health status from a patient's perspective."
"Every day I learn from my patients, one at a time. But how can I be sure that I am making a real difference in how my patients are doing? By participating in CATCH, I am now confident that my patients continue to be the best they can be…."
"Your decision to participate in CATCH will not affect your care, and does not mean that you are participating in experimental treatment, but rather that your are sharing what we learn about your care and outcome, to improve the lives of others."
"Participation in CATCH has increased the thoroughness in our clinical evaluation and practice. We continue to raise the bar by rigorous systematic review, capturing the outcomes, and fine-tuning treatment strategy."
"I now routinely tell my patients that one of the most important things we learned from CATCH is that the faster we get the arthritis controlled, the better the long term outcome will be."